Programmable Mobile Systems and Internet of Things
The main disciplines form the master's degree
Industrial Internet of Things (loT) systems;
Big Data Processing Technologies;
Security loT and programmable systems;
Energy efficient computer engineering technologies;
Computer systems of artificial intelligence (at the bachelor's level);
Programming mobile applications;
Development of programmable systems.
Areas of practical application and employment:
Development of mobile services and loT-systems for:
Smart buildings and cities;
Medical applications;
Environmental monitoring;
Transport systems;
Cyber production (industry 4.0 platform);
Smart grid;
Precision farming;
Social engineering.
The Department of Computer Systems, Networks and Cybersecurity of KhAI is moving forward, updating curricula, given the dynamics of IT development.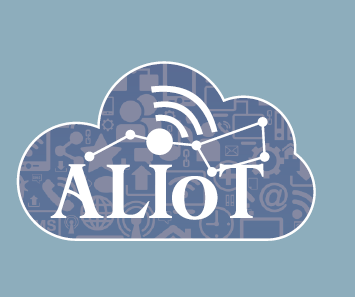 Since 2014, teachers and students have studied, developed and researched systems based on the Internet of Things IoT technology.
A series of lectures and laboratory work has been created and conducted that are not inferior to the programs of leading US universities, deployed an IoT training ground, created original IoT platforms, implemented a special course at the Cisco Academy, according to which more than 50 students have already received certificates with IoT.
The department fruitfully cooperates with powerful national and international IT companies, universities in the UK, Italy, Portugal, Sweden, carrying out joint projects with Internet technologies.
Since 2016, the three-year Internet of Things: Emerging Curriculum for Industry and Human Applications (ALIOT) project has been implemented under the European ERASMUS + program with the development and implementation of a new, unique not only for Ukraine, specialization in the Internet of Things technology.
The training of specialists at the bachelor's and master's level has begun. It is planned to conduct training courses in IoT areas for smart homes and cities, intelligent transport, unmanned aircraft, mobile medical services, and security systems.
We invite you to study on the new specialization "Software mobile systems and the Internet of things"
For graduates of schools and technical schools, it is built into the specialty "Computer Engineering". The master's program is also available for bachelors of other specialties in accordance with the rules for admission to the KhAI magistracy.
Schoolchildren are required certificates of UPE in the Ukrainian language, mathematics and (optional) in physics or a foreign language.
There is a postgraduate course (PhD) on the topic of cybersecurity of IoT systems, technology of mobile, cloud and green IT.
Do not lose the chance to get a highly qualified education and training in modern world-class IT and become a competitive specialist!